In 1989, McDonald's opened on the Spanish Square in Rome, which greatly outraged Carlo Petrini, the founder of the Slow Food movement, who paved the way for all of that. He protested against fast food restaurants, arguing that fast food is not only harmful to health but destroys the very culture of food. The Slow Food movement has gained popularity since then, and now its goal is to create high-quality restaurants, cultivate traditional cuisine and healthy diet, provide support for agriculture. On the official website, one can find many interesting things – in particular, I was pleased with the Slow Food Manifesto.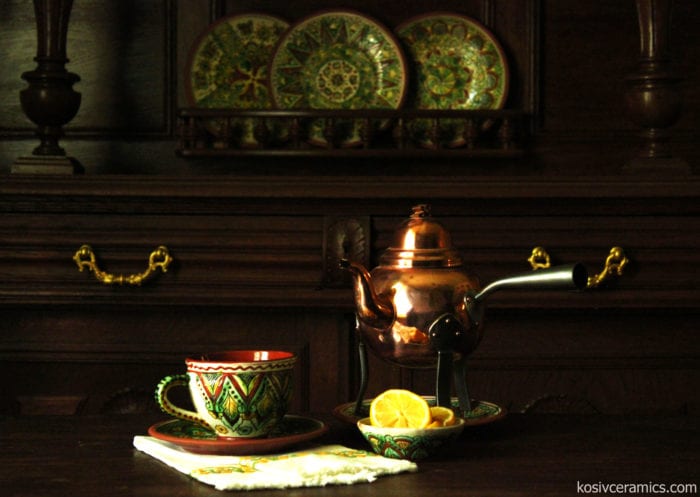 Eventually, the Slow Food movement transformed into the whole philosophy and became part of the massive Slow Living movement. Its main idea – as you can understand from the name – is not to hurry. To live this moment slowly and consciously, here and now, feel it with every fibre of your being, see all the details. It is neither meditation (although they have something in common) nor movement towards enlightenment – it is about catching your own steady pace and being conscious of what happens. The Slow Living movement has something to do with minimalism: you have a basic concept, an idea but determine the rules on your own. Carl Honore, one of the most famous adherents of this movement, claims that the Slow Living lifestyle is not about doing everything slowly but about finding the right pace and doing everything in a quality manner. 
The culture of Slow Living has many branches: slow art, slow reading, slow education, slow traveling, slow gardening, etc. Hence, for some of us this means leisurely walks, without headphones and a phone, without calls and photos – the idea is to walk around the park, watching what is around you and, perhaps, what is inside you. For others, this means morning or evening rituals. It can be just half an hour or an hour devoted to yourself, your body and health, your little fancies. Or an hour you spend on attentively reading what you like – and not what you have to read by Monday. It can be even cleaning once a week, when you put everything in its proper place, throw everything unnecessary out and fill the house with fresh air. I have friends, for whom the Slow Living lifestyle is about having a good time with relatives or friends, without getting distracted by anything else.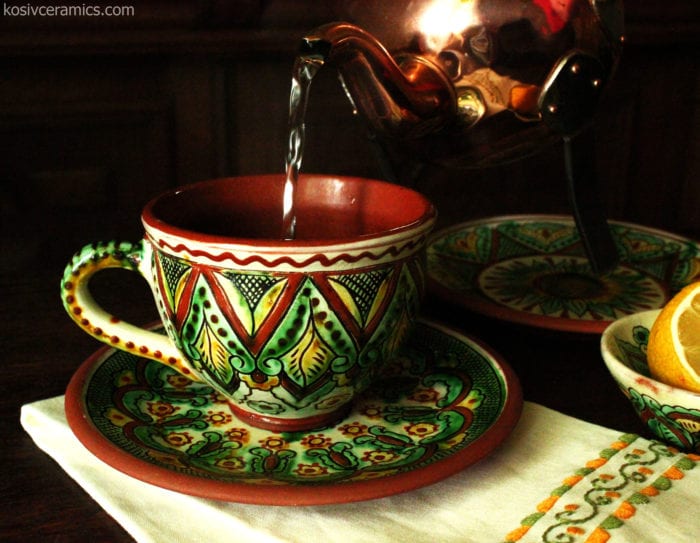 If you get a deeper insight, the Slow Living lifestyle can expand into every area of live, from work to family relationships. With small steps, you can start a great journey to your desires, the pace of life that suits you. For me, the Slow Living lifestyle started from food. It is also a kind of ritual: to lay the table, put dishes in the right order (hello to perfectionists), place beautiful wineglasses (even if I drink water only), share meal with the loved ones. Over the years, we have kept the tradition of gathering around the table as a family – even if we have to change slightly our daily schedule. The Slow Food movement is eating slowly, tasting every piece unhastily, sharing news and ideas, talking about something pleasant and interesting, building your own traditions. The Slow Food movement is about the culture of food and the quality of food products, i.e. no fast food or convenience food, as meals cooked from fresh and high-quality products have not just a better taste but more health benefits.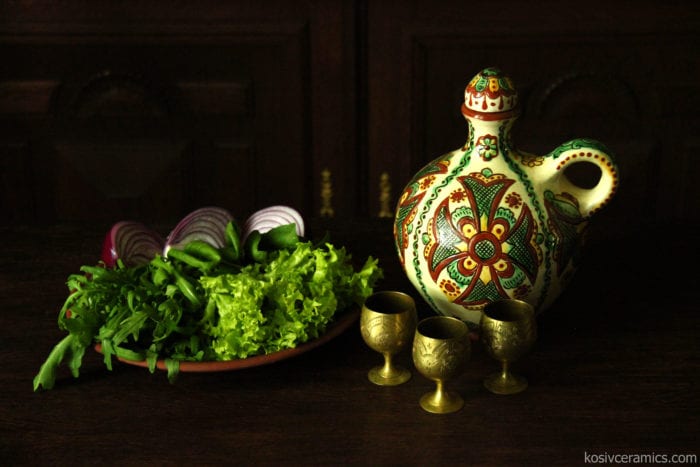 My rule of thumb is less social networking. Although this movement is winning ground in the digital world (for example, there are slow programming, slow design and slow marketing), scrolling the Facebook feed for several hours in a row is not the Slow Living lifestyle but procrastination 🙂 There are many examples of how to transfer the Slow Living concept to everyday life. It is a flexible but very useful idea: the Slow Living lifestyle helps to focus on what is around and inside you, restore energy and balance, calm down and find your own pace. You need some time to realize that the Slow Living lifestyle suits you, determine your own rules – or decide that there is no need for rules.
Learn more
Carl Honore «In Praise of Slowness: Challenging the Cult of Speed»
Fish – beautiful Ukrainian magazine
The Slow Revolution – discussion between Carl Honoré, Gervais Williams, Deepa Patel and Kate Fletcher
Kimi Werner "When you feel the need to speed up, slow down" TEDxMauiНаше відео про процес створення кераміки – воно медитативно-релаксаційне